Edward is trained in:
Nervous system health,
Chinese massage & pressure points,
Breathwork,
Nerve flossing,
Qi gong,
Biofield energy healing,
Yoga and
Meditation.

He constantly studies modern approaches to anatomy, physiology, neuroscience and developmental patterns
Zac is versed in hundreds of meditation styles from dynamic movement to mindfulness. Breath for Zac has become the most important piece and part of all his professions from hygiene to coaching. He commits himself to leading by example and maintains a 4 hour daily dynamic meditation practice and living by holistic principles in tune with the earth and its cycles and seasons. In the future he plans to get his Flow yoga certification through Jessica Kamal, continuing his 7 year program in holistic coaching, and is planning on studying further in Chinese medicine.
Adrianna is passionate about conscious, connected Breathwork for parasympathetic relaxation, trauma resolution and the betterment of well people. She believes deeply in the physical and emotional balance, clarity and wellness that can result from the activation of this gift that lies quietly within us all. It is Adrianna's privilege to regularly hold customized one-one-one, couples and small group Breathwork experiences, and is honoured to stand as a gentle witness and support to others' healing journeys through the effortless activation of the breath.
The pursuit of wellness and inner peace has always been a passion for Marinho Maelissa. Inspired by extensive global travel, he has also been lead to explore the expansion of human consciousness and present-moment awareness. Subsequently, Marinho is devoted to a lifelong journey of experience, formal education and personal practice of meditation, Ayurveda, yoga, reiki and conscious connected breathwork.
As a trained breathwork facilitator, Marinho is honoured to assist others seeking balance and inner peace in bringing awareness to the healing medicine of our own breath.
Inspired by the connection of human consciousness/subconscious and mind-body awareness, Vanessa is passionate about offering a multi-modality practice that naturally encourages holistic balance and works with the wisdom of the nervous systems to restore the wellbeing our bodies naturally seek to achieve.
Through facilitating Conscious Connected Breathwork, Vanessa is grateful to offer a powerful yet gentle tool for healing and is excited to support a practice that leads to a powerful shift in nervous system health as well as mental, spiritual, emotional and physical benefits.
Vanessa continues to expand her studies and interests in Nervous System Regulation, Nerve Flossing, Biofield Tuning, Pressure Points, Breathwork, Thai Massage, Qi Gong, Yoga and Reiki.
Chelsea is passionate about offering practices that foster resilience and assist recovery from trauma and anxiety. She facilitates Conscious Connected Breathwork, and is a certified Hatha Yoga instructor. She integrates her background in Reiki energy therapy into her offerings, encouraging holistic balance in mind-bod-emotions-energy.
She is excited to continue learning from Edward and applying the teachings of nervous system health in a grounded, approachable way.
Jamie is passionate about breathwork and mindfulness practices, with over 5 years of meditation experience and 1 year of breathwork training.
As Marketing + Communications lead for Biology of Breath, his true passion is in storytelling. His excitement for spreading breathwork around the world and cultivating a community of conscious individuals is the driving force.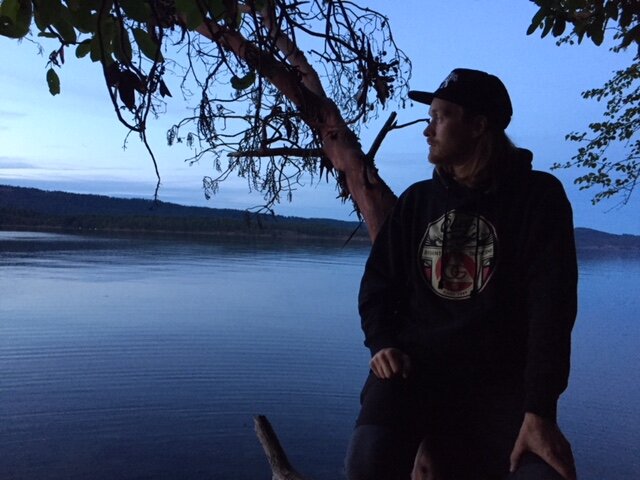 Jeff Waters is trained in Concious Connected Breath Work, and continues to explaind his toolkit through Nerve flosssing, Qi Gong, nervous system regulation, intuitive energy movement and Thai message. Jeff is grounded in his presence and has an exceptional capacity to support deep nurturing and gentle regeneration of the nervous system.